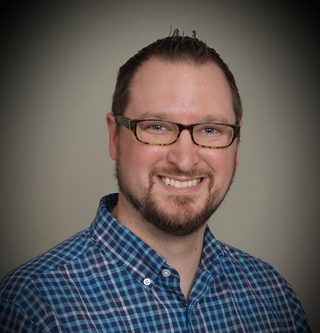 Contact information for Dr. Stegman:
1009 S Broadway
Wichita, KS 67211
scott@kmhp.ofwichita.org
(316) 500-5419
Dr. R. Scott Stegman
Scott is a Licensed Psychologist who has experience with individuals from childhood through the older adult years. He works with children on academic problems, divorce issues, opposition, ADHD, and trauma. Scott also treats adults, believing that everyone could use a sounding board during times when things feel out of balance. He works to resource his clients with new perspectives, effective tools, and helpful coping skills to accomplish their goals in the face of anxiety, depression, bipolar disorder, personality disorders, or relationship problems.
Scott works with adolescents and young adults as well, combining a mentoring style with clinical expertise to help with identity formation and making positive choices through life's challenges. He also offers couples and family therapy for issues that would benefit from a more holistic approach.
In addition to these services, Scott offers psychological testing for ADHD, learning disorders, autism, personality features, career guidance, bipolar disorder, and more severe forms of psychopathology. He also supervises young clinicians, is a published author, and has specialized training in working with matters of faith in therapy. Scott has 5 years of full-time Christian ministry experience, and in addition to his doctorate of psychology, he also holds a masters degree in systematic theology from Wheaton College of Chicago, IL. Scott is open to discussing issues of faith in therapy as they pertain to life's challenges, relationships, and joys.
Scott would be happy to meet with you to discuss therapy services or to consult with you around any questions you may have. He can be reached at 316-500-5419.